Wyatt's Rainier Map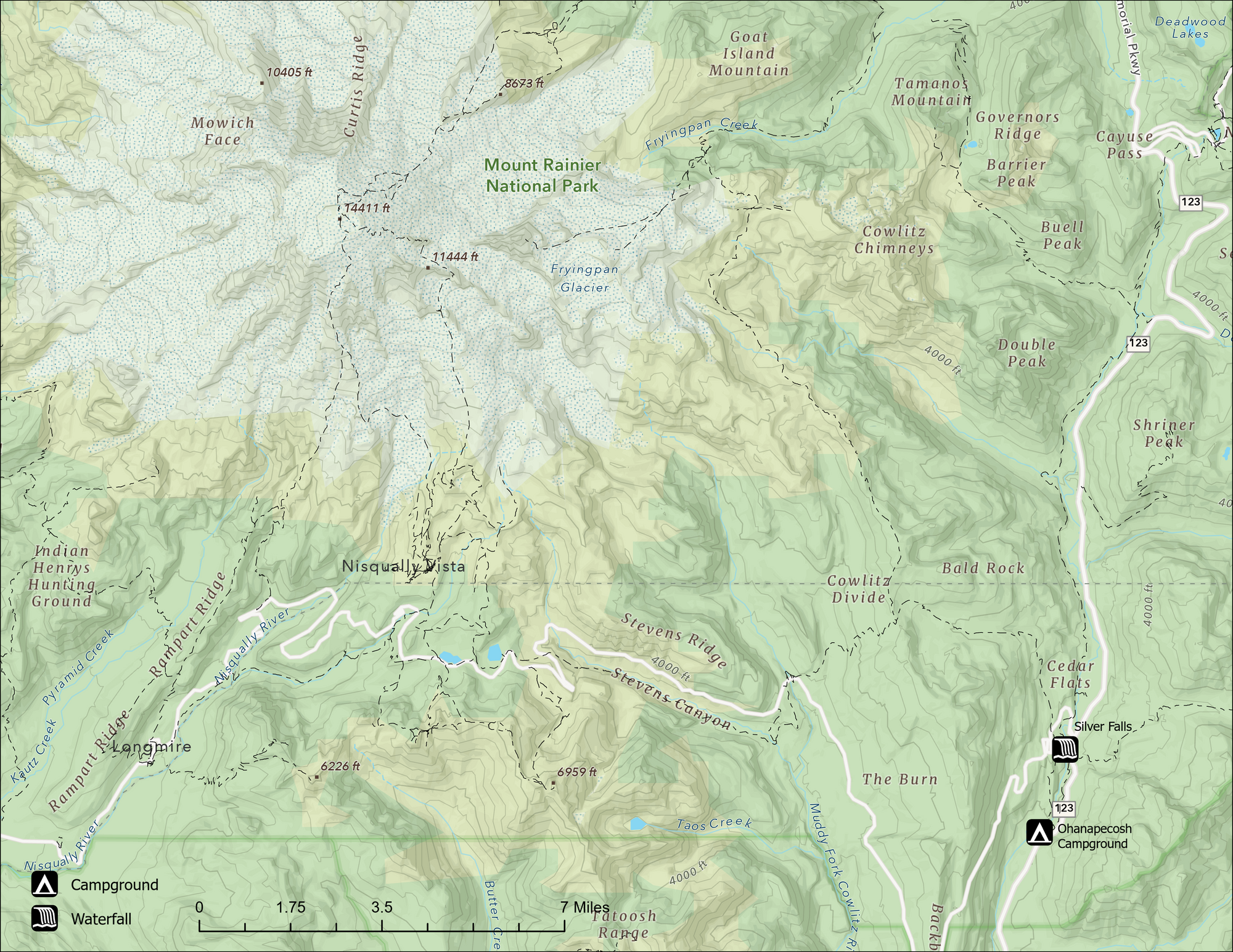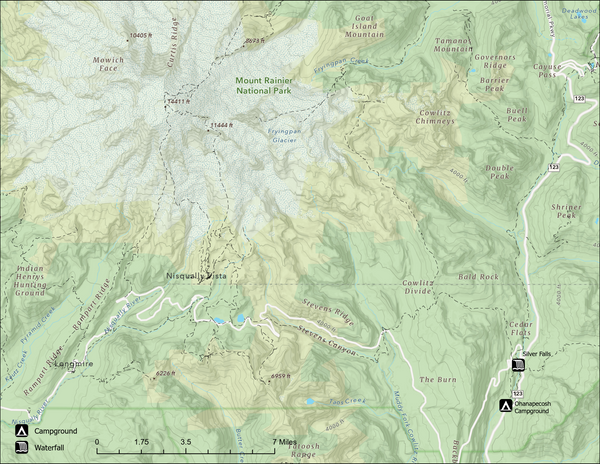 "I'm making a map!"
The nook in our kitchen is perpetually covered with drawing paper, construction paper, markers, crayons and scissors. Wyatt, our five-year-old, if we put any of it away, promptly drags it all out again. Crafts, especially drawing, is quite commonplace.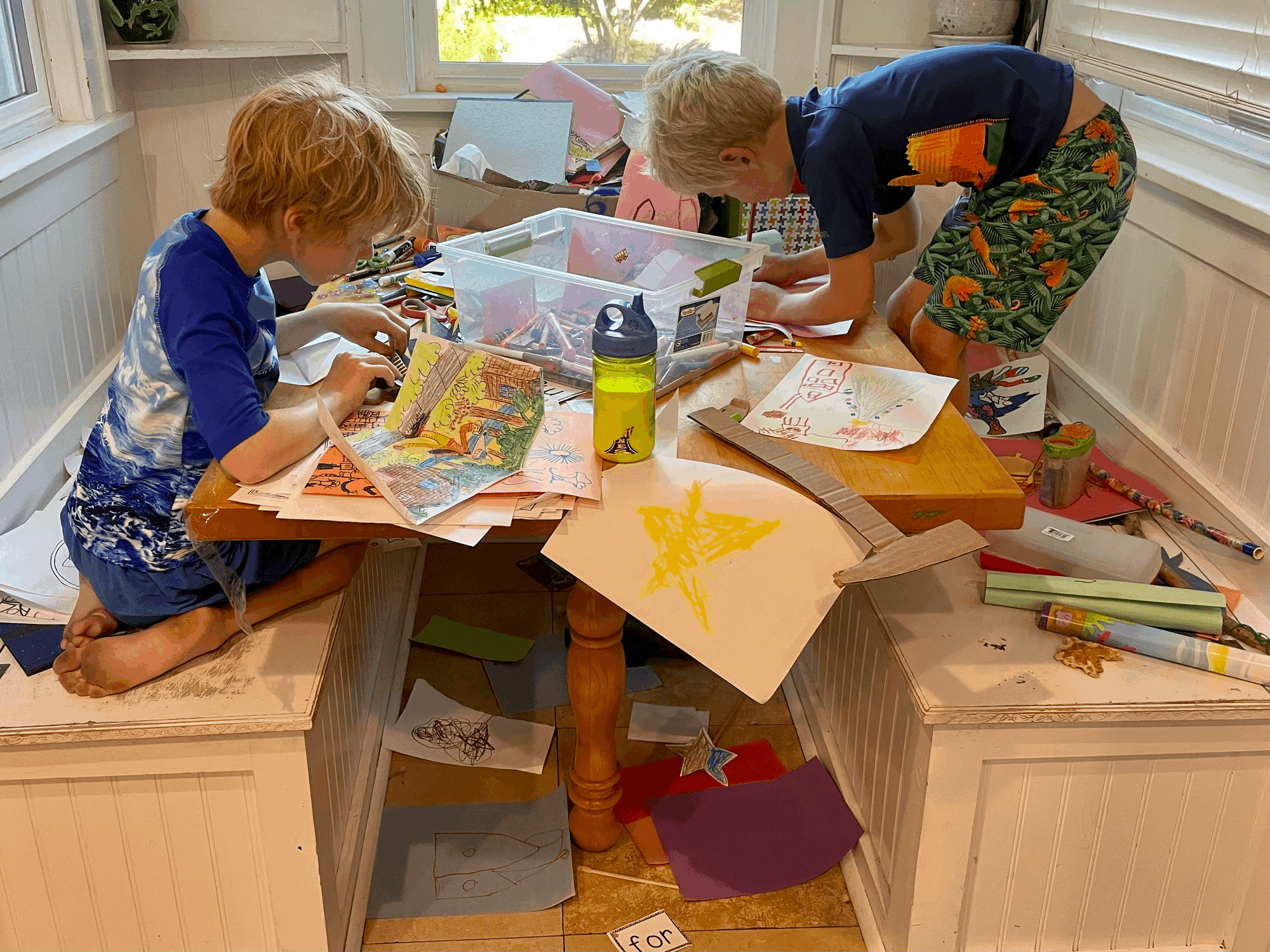 This statement a couple of weeks ago, was new. As a Geographer myself, it caught my attention.
What are you making a map of?
"Mount Rainier!"
We live in Olympia, Washington. Every day as we leave the house and head to daycare, school and work, Mount Rainier majestically towers over downtown Olympia.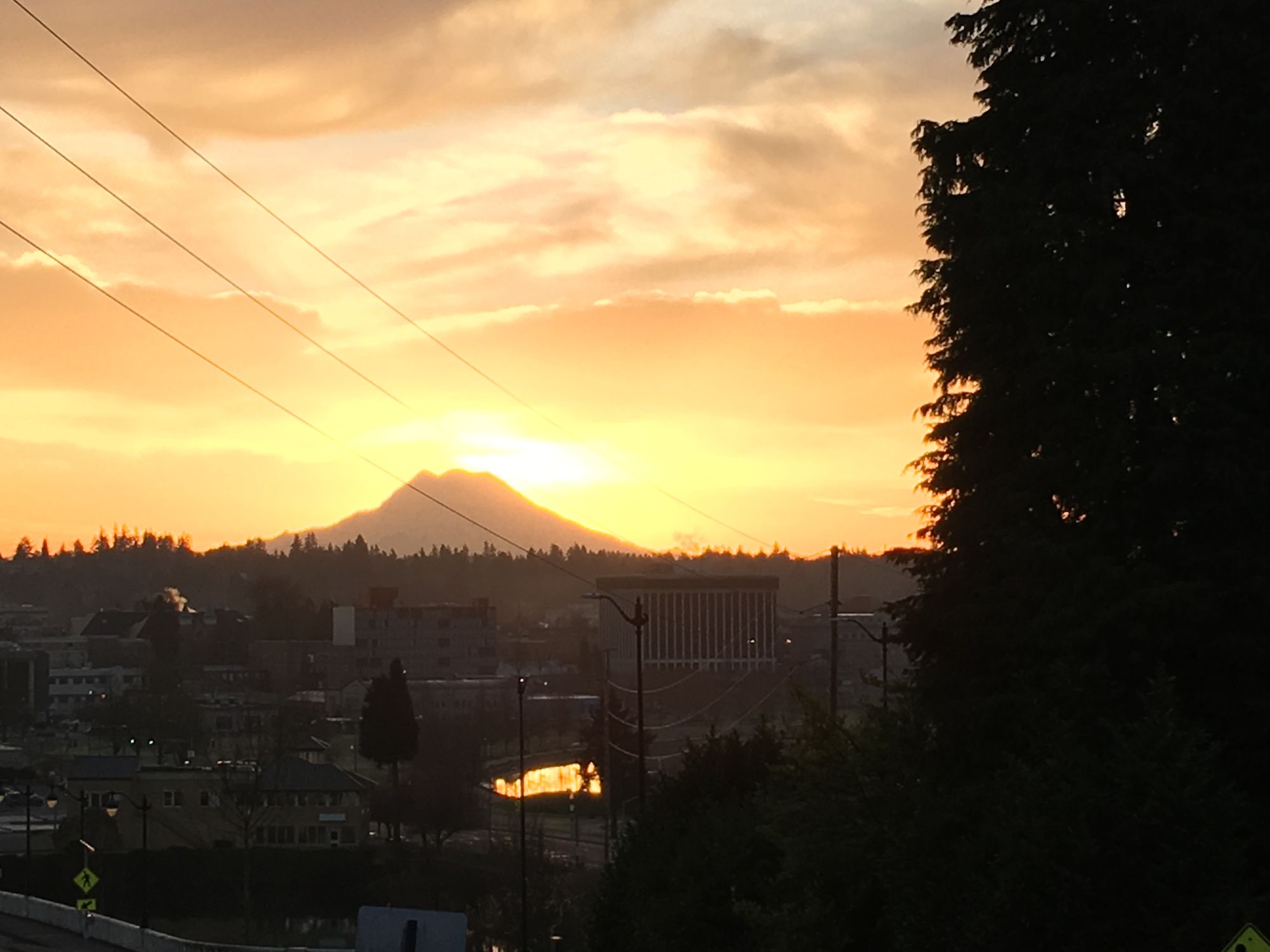 Weekends during the winter are spent skiing at White Pass, where Wyatt started going up the chairlift at six months old in a backpack skiing with us. Now, at five, he skis the entire mountain with us, and from the upper slopes on a clear day, Rainier looks nearly close enough to touch.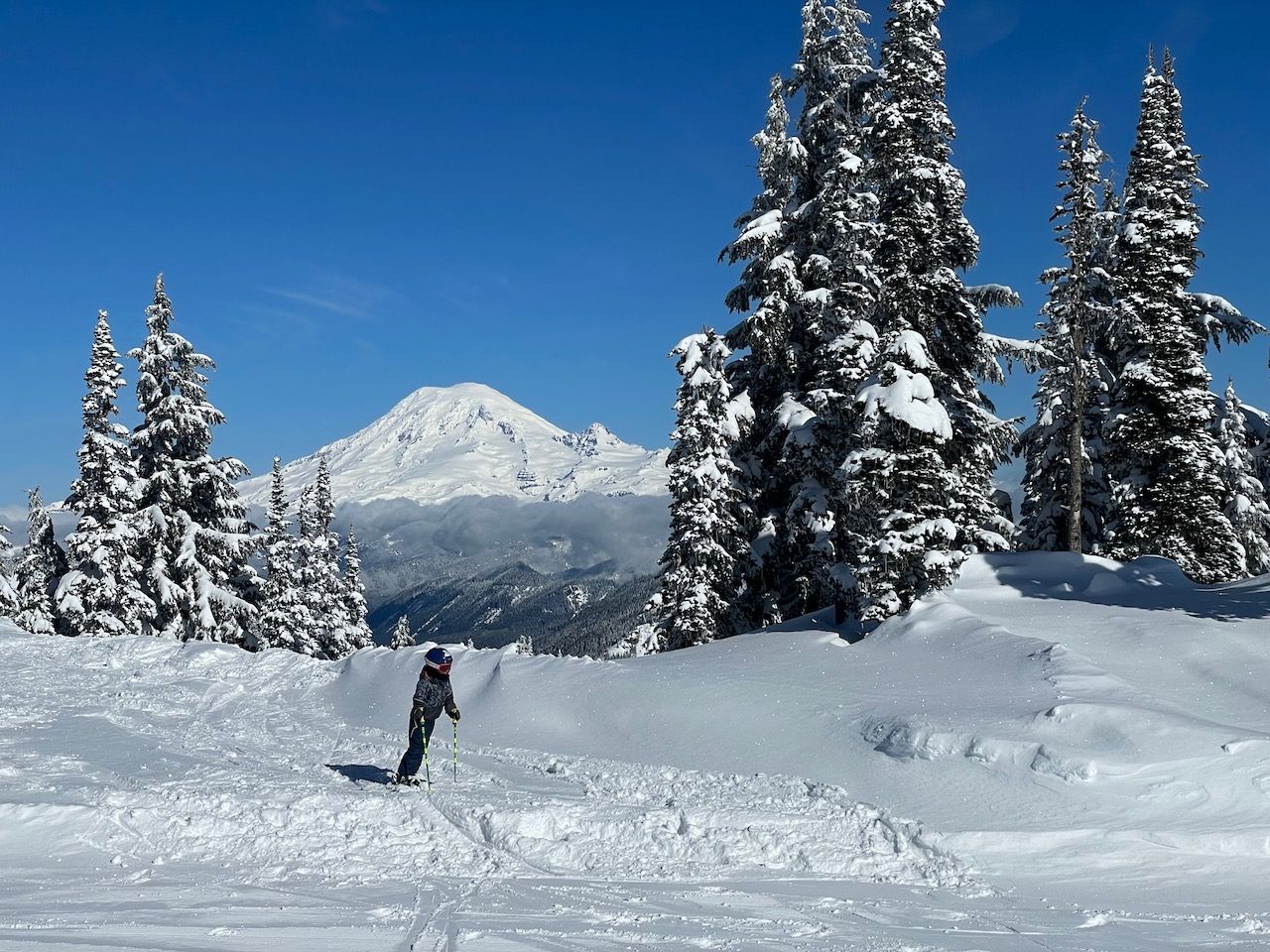 During the summertime, we spend multiple weekends in the Cowlitz valley camping at Iron Creek, La Wis Wis and Ohanapecosh Campgrounds. Every year we hike Tatoosh Ridge just to the south of Mount Rainier and eat lunch at the top with spectacular views of Rainier.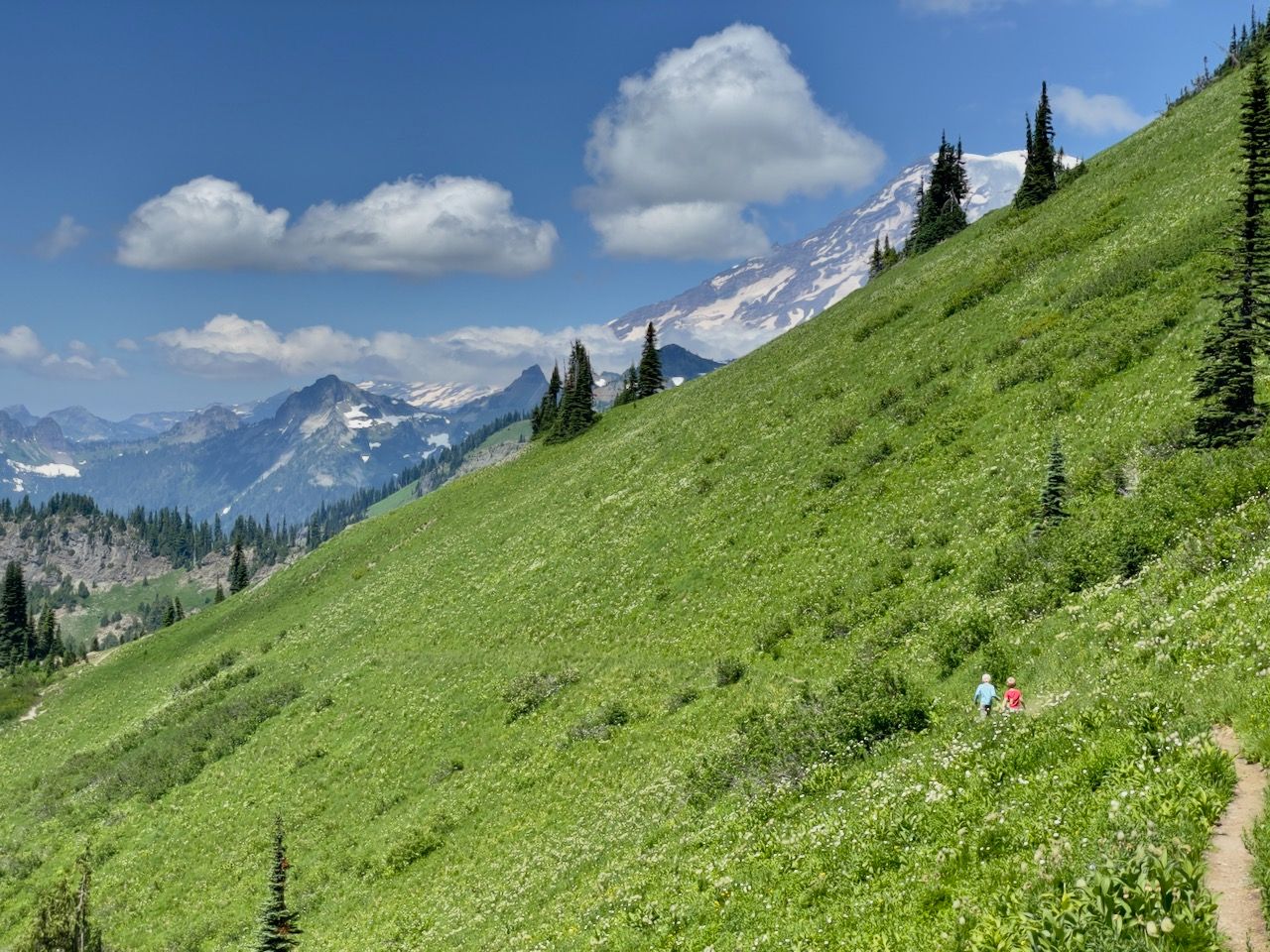 I often wonder how much our boys notice or appreciate what a wonderful place we live in, whether they will grow up taking it for granted. I also have not pushed maps much, but here is Wyatt, making a map of the most significant natural feature where we live. Maybe he is noticing.
Do you want me to make you a map?
"YES, make me a map of Mount Rainier!"
I had grand intentions of borrowing John Nelson's wonderful My Precious template, but on Friday afternoon during a meeting, I remembered a somewhat trite, but also relevant saying.
Do not let perfection get in the way of good.
I keep a layer of trails from Open Street Map (OSM) data (the best comprehensive trails data I have yet found) built from a conversion script I put together a while back. Recently, Esri has released a new Outdoor base map. Combing both of these with a couple of markers depicting the location of Ohanepecosh Campground and Silver Falls, in about 10 minutes I had a map for Wyatt.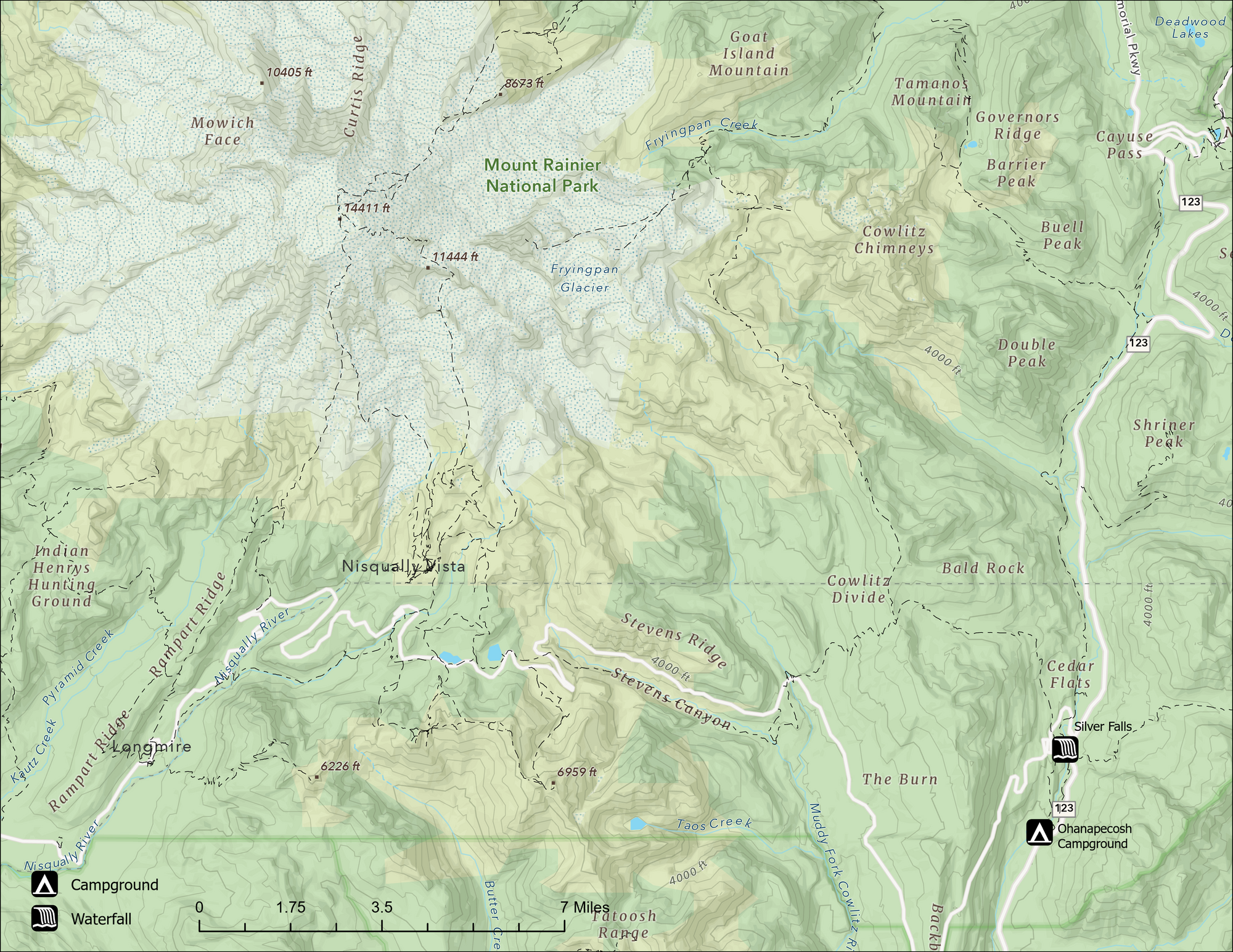 In my haste, I forgot trail names, the extent was somewhat strange, and I did not include a lot of things I likely should have. My critical eye sees all kinds of things I should improve.
This did not matter to Wyatt. He squealed with excitement when I handed him the printed map when we got home. Being a Geographer is pretty rad when your five-year-old is interested in maps.