Please Give Me Rain!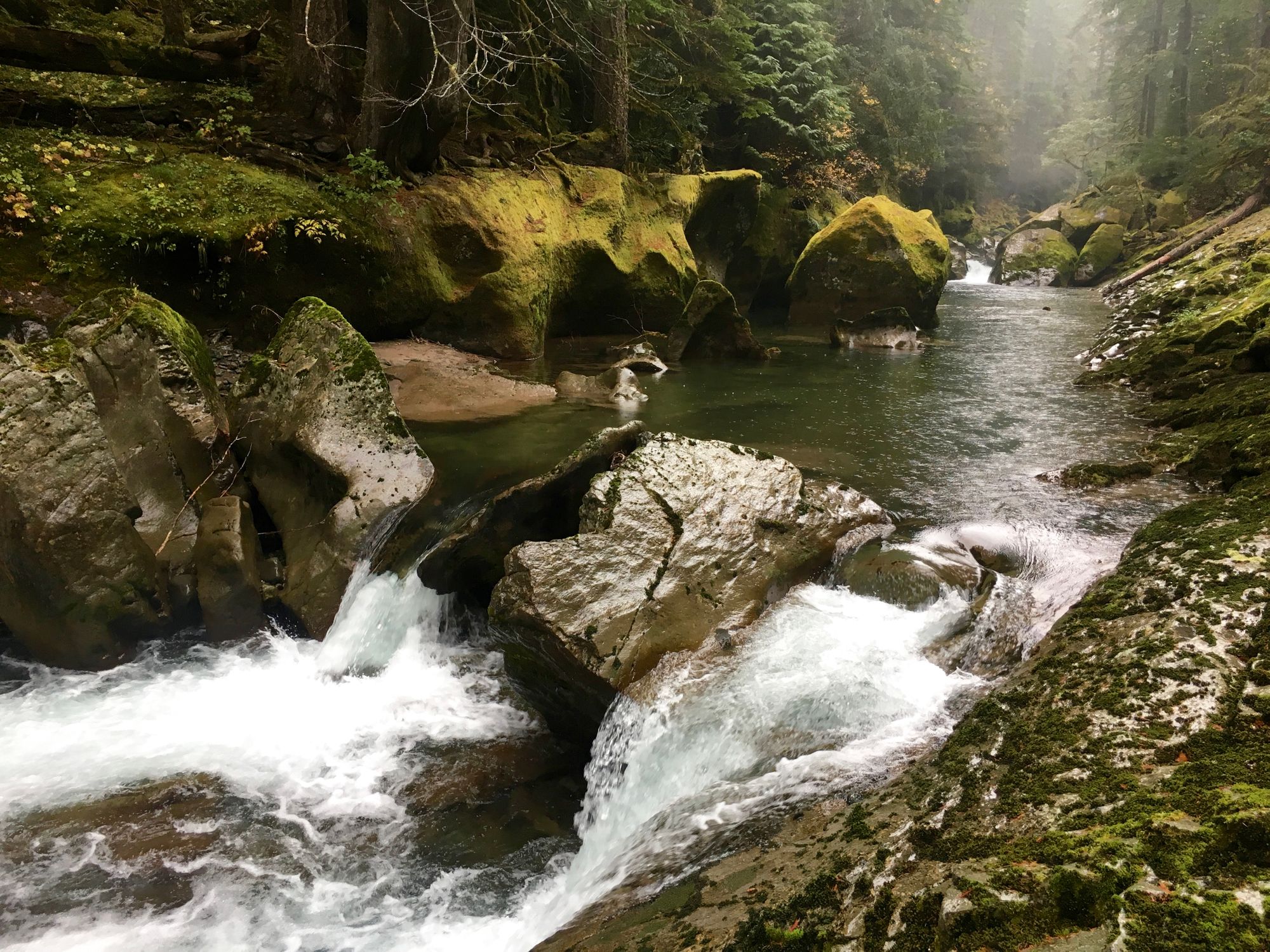 True, most of the material on my blog typically is nauseatingly technical, a written manifestation of my inner geek escaping into the internet. This little short piece is anything but.
A friend's wife described me not so long ago as the human form of a labrador puppy. I like to run and jump and play and be in the water, so no, I cannot disagree.
This past weekend I was left unsupervised to wander around Washington state sleeping in the back of my truck. Granted, the rivers did disappoint. Nothing was running. Instead, I scouted a new creek, one I have heard about, and now, more than ever, really want to do, the Ohanapecosh.
More than anything though, this past weekend reminded me of quite a few things about myself. One, I like remote places. Two, I like rain...a lot. Three, being outside for long periods of time is really...really good for my soul.
Growing up I came up with a theory. If you want to get the most from the weekend, you have to leave on Friday and not come home until Sunday night. This way you get one full day where you wake up outside and go to sleep outside. This difference changes the whole experience and for me, is hugely rejuvenating.
Sunday rained the entire day. It truly was a fabulous Pacific Northwest day, upper 50's to lower 60's with some form of mist, drizzle, or light rain all day long. The entire day I wandered around scouting accesses, exercising the four wheel drive on my trusty Tacoma and tromping all over the Ohanapecosh gorge to get glimpses of a new river in need of just a little more rain. The day was absolutely magnificent.
I truly do hope the Farmer's Almanac is right. An unusually wet winter would be perfect for me. My Stinger really needs some exercise and I love the therapy of being someplace remote playing in the water. Here is a little teaser I dug up on YouTube.